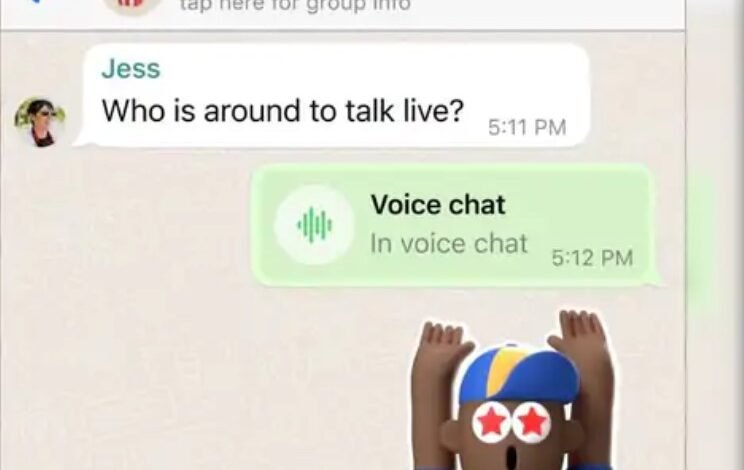 Meta's instant messaging app WhatsApp has launched a voice-chat feature. The company has designed this feature for large group chatting. This facility can be used in groups with a minimum of 33 and a maximum of 128 people.
WhatsApp recently launched the voice-chat feature for beta users, but now Android and iOS users can use it. This is a kind of voice calling feature, with the help of which you can easily communicate in WhatsApp groups.
With the help of this feature, users who are not interested in making calls will not have any trouble. Instead of ringing everyone in a group call, some people will now get a push notification.
How will the new feature work?
Anyone can join a voice chat in their group at any time and start speaking without calling everyone else in the group chat. If a voice chat is empty for 60 minutes, it will end automatically, but anyone can start a new voice chat at any time.
When a group call comes in, users will find its control at the top. Users will also get the option to send text messages and photos while making calls. Users can also do personal chatting while making calls. This voice chat will be in an end-to-end encrypted format, which will be very helpful in terms of security.
How to start a voice chat:
Open a group chat to start a voice chat on WhatsApp.
Tap on the New Waveform Banner option at the top right corner of the screen.
To start a voice chat on WhatsApp, tap on the 'Start Voice Chat' option.
If you want to leave the voice chat, tap X