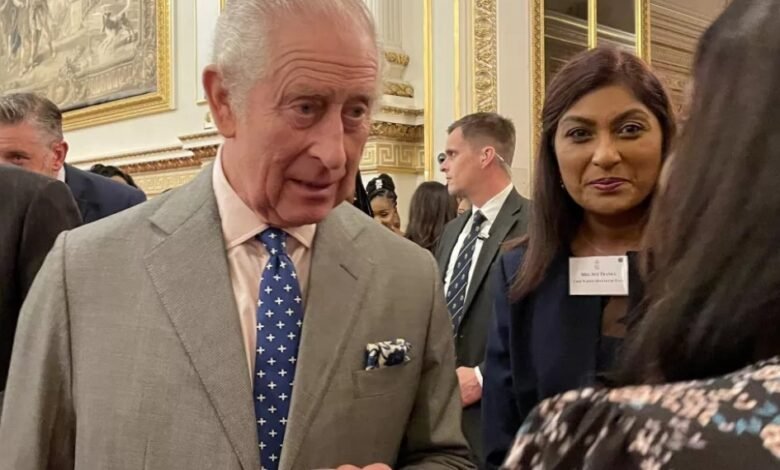 Britain's King Charles turns 75. Many programs were organized on this occasion. In a special ceremony, the King celebrated his 75th birthday with Indian nurses at Buckingham Palace. About 400 nurses and midwives representing India as well as countries like the Philippines, Sri Lanka, Nepal and Kenya attended the welcome ceremony on Tuesday evening. Sreejith Mullalydharan, an Indian staff nurse working in Scotland, said meeting His Majesty the King was a once-in-a-lifetime experience. He is a wonderful and warm person.
Rohit Sagoo, Founder and Director of British Sikh Nurses, said it was a great privilege to meet King Charles, to tell him about the contribution Sikh nurses have made to this country and of course to wish him a happy birthday. We have a lot of Sikh nurses within the NHS doing a lot of charitable work within the community as well.
The reception turned out to be part of a busy day of royal events, as King Charles continued to work during his birthday and spent time chatting cheerfully to the many guests. He was also surprised by the choir's rendition of Happy Birthday and a birthday card from a schoolgirl who was celebrating her birthday on 14 November.
Health Secretary gave this statement to the program
Victoria Atkins, the newly appointed Health Secretary in Prime Minister Rishi Sunak's Cabinet reshuffle, said: "What a fantastic event, where Her Majesty has shown her appreciation and so our appreciation for the incredible people coming from around the world, including India, to work in our NHS." . They do a lot for us. He said, relations between Britain and India are very close.